Tuesday, April 22, 2008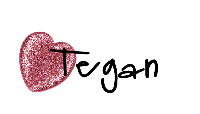 Posted by

Tegan
at 5:30 PM
3 comments


It's been a long trip and a lot of fun! I don't even know where to begin because there was so much that we did!!
The first 3 days we were in Texas we stayed in Galveston at Moody Gardens. It was beautiful and we had fun just being together with everyone and just having some sun and relaxation.
Sunday
we caught the boat and loaded up all our stuff!! With 14 people we had a TON of luggage. We cruised for 3 days till we got to
Jamaica
on Wednesday morning. That morning I was feeling really sick and didn't know if I should go. I had never been to
Jamaica
so I figured I would deal with my sickness. Once we got off we decided to load a bus and do a tour of the Island. About 2 hours into the tour I had thrown up more then a dozen times and filled 3 shopping bags full. When we stopped finally to do a little shopping I decided that was a cue to leave the group and head back to the ship to rest. I didn't really miss much though from
Jamaica
cuz
it was a really dirty and scary town!!
Thursday I was well rested and had recovered from my sickness. We were on the Grand
Cayman
Islands. That place was so beautiful. We spent most of the day on the beach and the boys all went
snorkeling
. It was great laying out in the sun and feeling the sand between our toes!!
Friday we were in Cozumel Mexico!!! That was my favorite place!! I think
because
it had the best shopping and you could get great stuff for super cheap. We also got to take a stretch navigator and it took us to this private resort to
snorkel
and lay in the sun! We ate lunch at the resort and I have to say it was the BEST
Mexican
food I have ever had!! I will surely miss there nachos.....YUMMY!!!!
Every night
on the cruise we got all dressed up for a fancy dinner which the food was amazing. Then after dinner every night we headed to the show!!! They had tons of different shows from magic, comedians, dancers, and game shows. There was always something to do and ever enough time to do it all!!!
I miss so much already the sun, great food,
relaxing
, no
responsibilities
, sleeping in, my afternoon naps, and most of all my family. It feels great to be home but at the same time I miss everything so much. I am glad to be back and with Peyton once again who I MISSED so much. Next trip I will take her with because it was way too long to be away from her and too hard to find someone to watch her for 10 days!!!
I just wanted to say a quick Thanks to my parents for EVERYTHING!!!!! If it wasn't for them we all never would have gotten together and done this. Financial we couldn't have and I know they spent a lot of money and time planning the perfect trip!!! And it was perfect and so much fun!!! THANK YOU MOM AND DAD. I love and
appreciate
you guys so much!!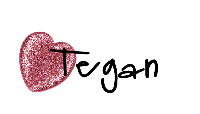 Posted by

Tegan
at 4:26 PM
0 comments


Tuesday, April 8, 2008
Well this is my last post for a few weeks. I am just so busy with EVERYTHING and have no time to blog. I am leaving Friday for my trip and have been trying to get ready for that and working 10 hour days. Then to top it all off I feel like I am getting sick. I starting taking emerginC so hopefully that will help. Hope everyone is doing great and I will post when I return from my wonderful trip!!! And I'll post pics even though my digital camera broke on me my sister in law will take TONS so I will post those ones!!!!!!!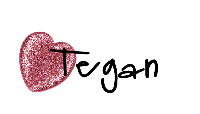 Posted by

Tegan
at 6:04 PM
1 comments